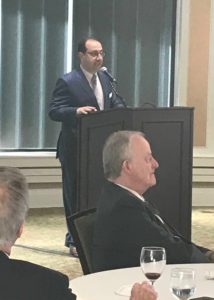 On June 21, 2018, in the early evening, Nikolaus & Hohenadel, LLP (N-H) hosted an Introduction Event for its recent addition to its Business Practice, Frank J. Macciocca. Over thirty-five (35) Lancaster County CPAs and financial professionals attended with the program including an overview of the practice areas of N-H by founding partner, Jack P. Hohenadel; an update on the activities of the Business Practice by partner Richard G. Greiner;and a talk by Frank J. Macciocca on the following key themes:
* Tax Cuts and Jobs Act when serving clients
* The competitive advantage of teaming with an attorney who speaks the language of accounting
* The importance of having an attorney to call when faced with unexpected and unusual client issues
* Using specialized forensic accounting and fraud examination techniques when involved in complex business litigation and tax controversy.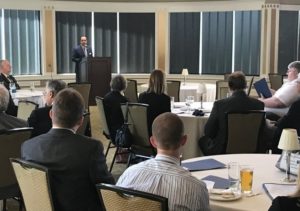 After the Program, there were informal interactions between N-H attorneys and the attendees that revealed how much the function was appreciated and that the messages delivered did resonate.